In case you use custom ISO or custom vSphere Installation Bundles (VIBs) for the installation of your ESXi you are aware that those include Third-Party drivers or management agents. In some cases, you also need to manage those installed drivers or agents with VUM or vLCM to secure or deploy identical configurations across your clusters or data centers. maybe to add those custom packages or drivers to other ESXi hosts.
Here is how you can add the DellEMC download source to your VUM or vLCM in your vCenter:
1. On the vSphere Client choose Home
2. Click the Lifecycle Manager icon
3. Choose Settings
4. Click New to create a new download source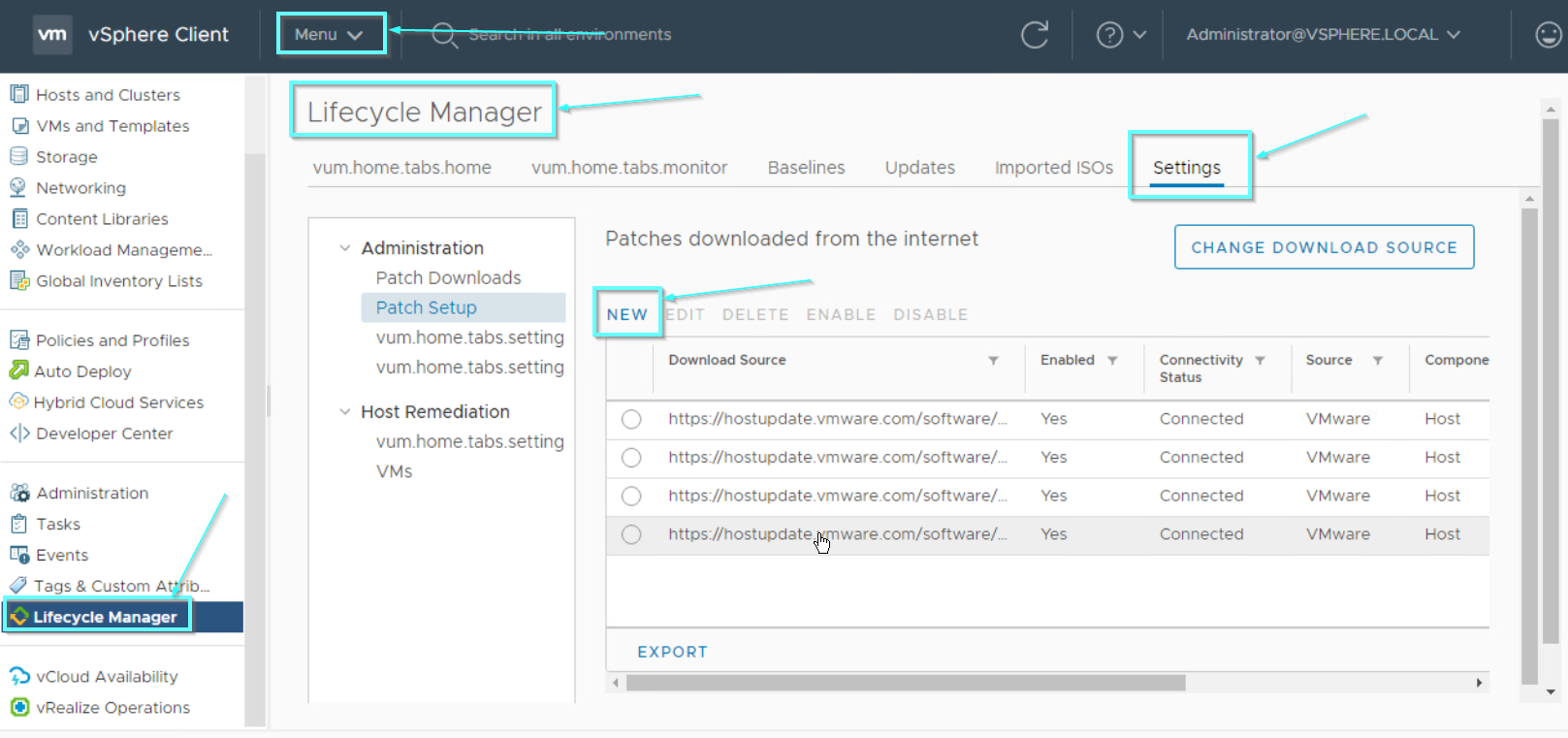 5. In New Download Source enter https://vmwaredepot.dell.com/index.xml as Source URL (additionally add Description)
6. Click Save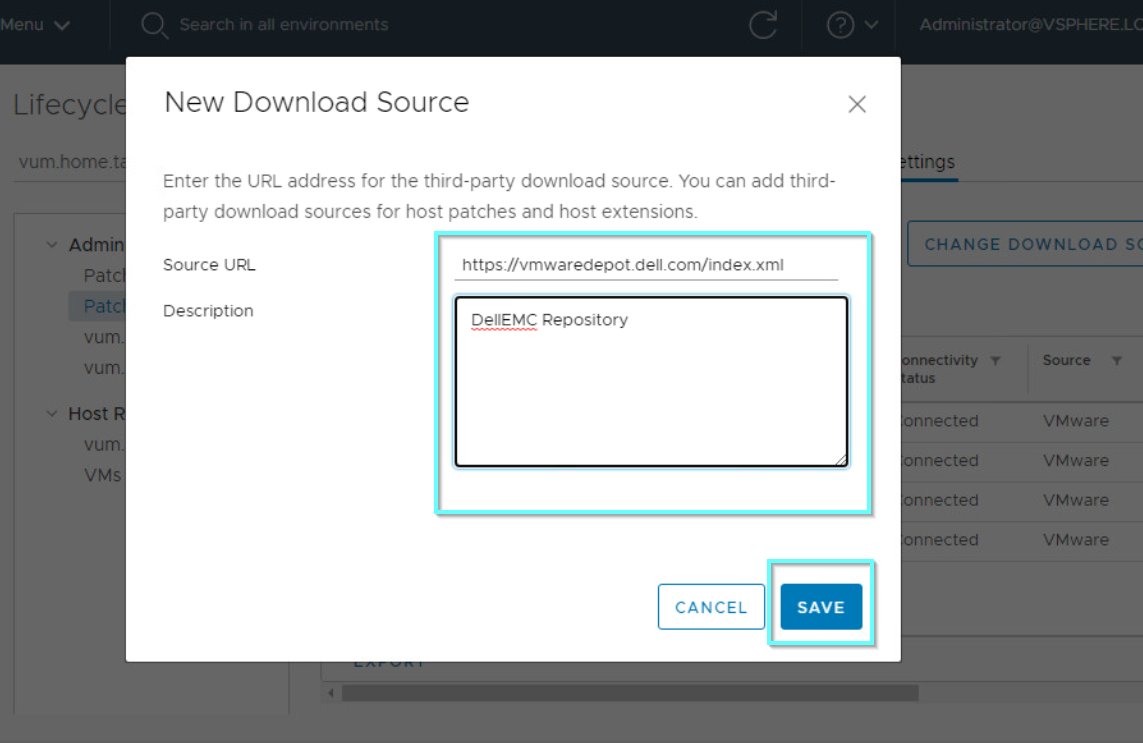 7. New repository will be included in the list of all download sources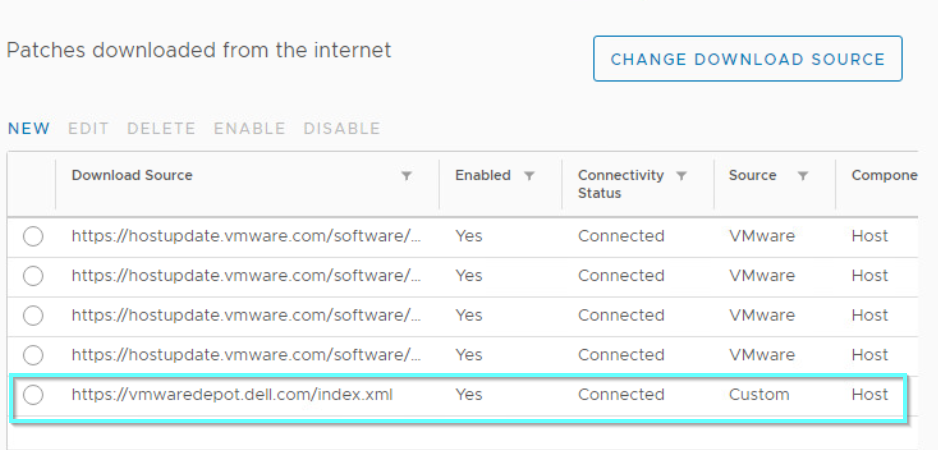 Now you can create a new baseline, choose needed VIBs and define them as updates or extensions. Be aware that the newly created repository probably won't include all OEM drivers.