In vRealize Operations 8.4 VMware has provided several enhancements and new capabilities and one of them is Automation Central which allows you to schedule tasks in your environment such as deleting defined snapshots, power off, or delete of idle VMs, reboot VMs, resize VMs, etc.
Now let's take a look at how to set up a job in Automation Central to delete unused snapshots for Virtual Machines in vRealize Operations Manager and reclaim wasted space in your environment.
How to:
From the Homepage of your master Node select Home > Automation Central: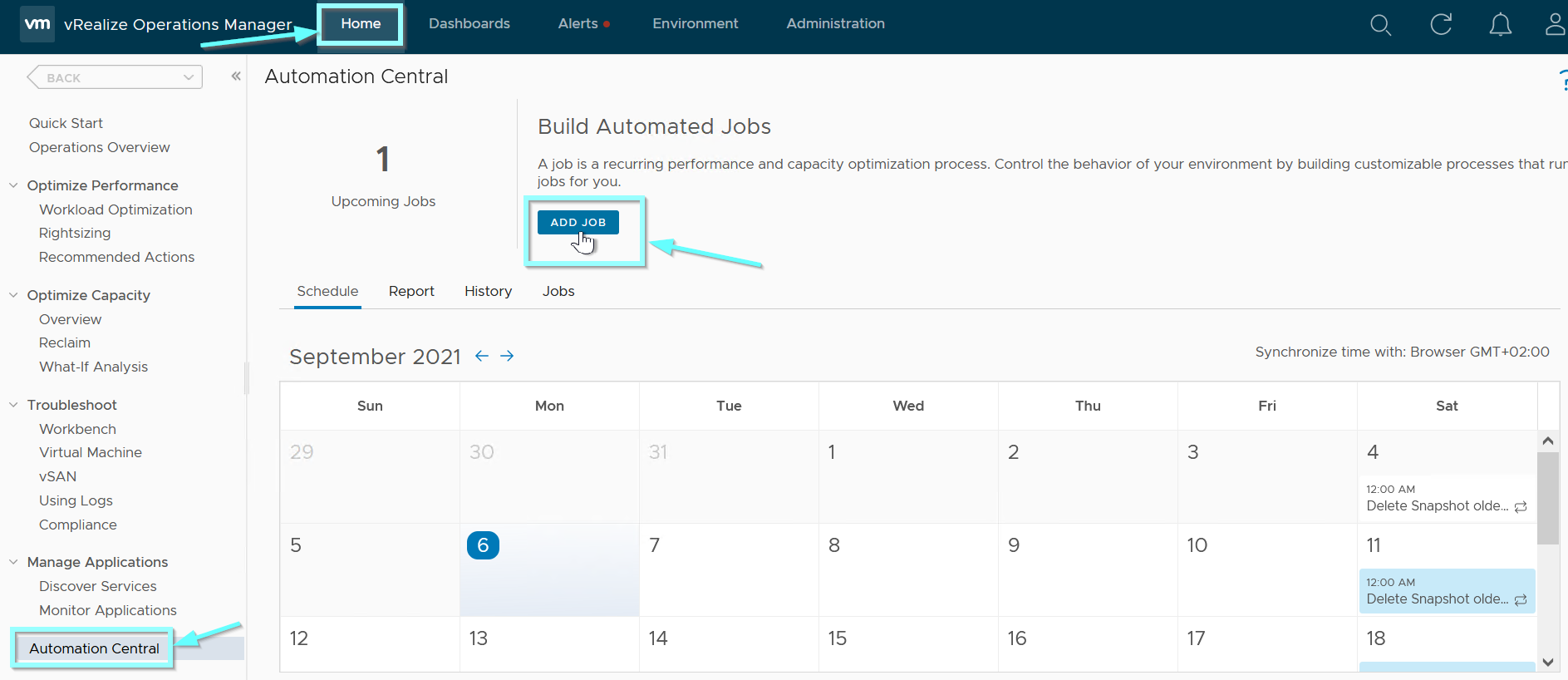 Below the Select Action type in Name for your Job and select under the Actions reclamation Delete old snapshots and choose the age of snapshots to be deleted under Snapshots Age older than and choose Next: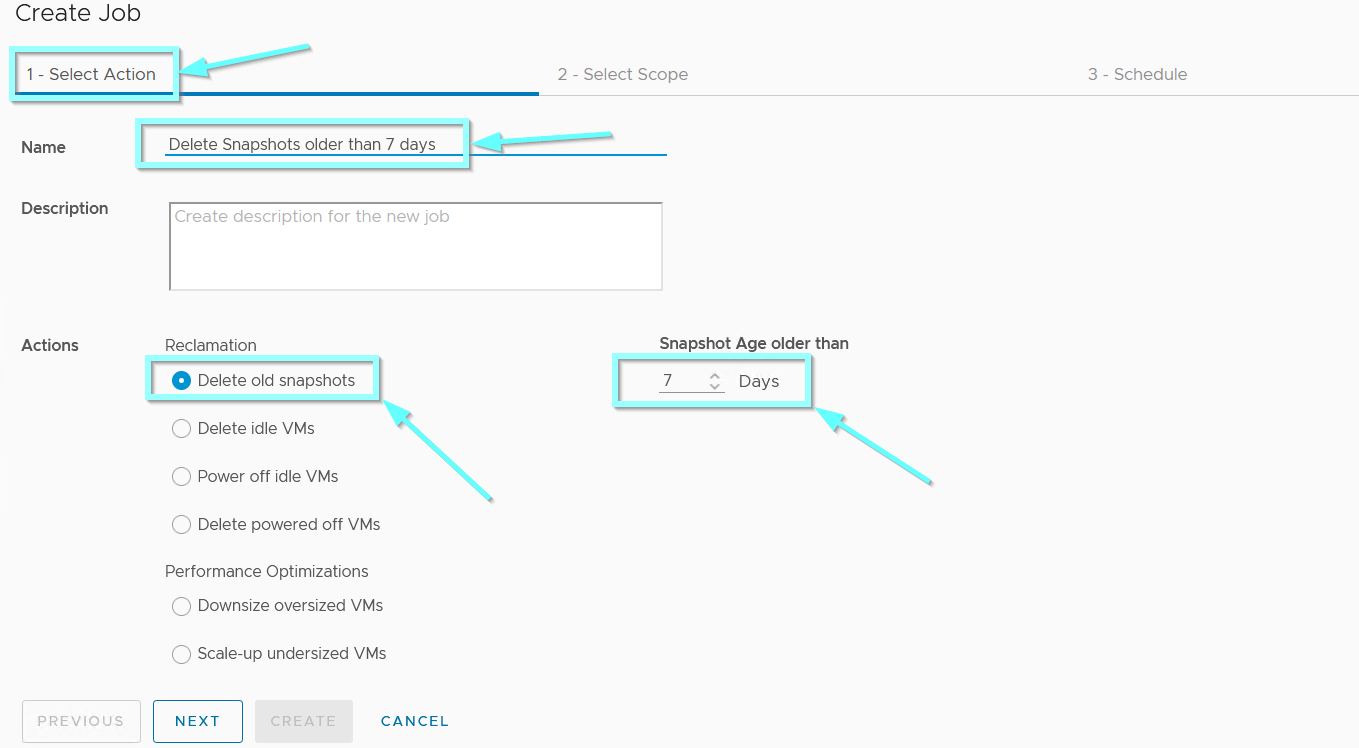 Under the Select Scope choose your Cluster or Datacenter you want to include in your Job and add them with a double-click.  You can preview affected VMs if you click on Preview Scope and audit selected VMs.
Furthermore, you can also set additional criteria under the Set Filter Criteria in order to choose specific VMs based on metrics, relationship, properties, object name, or tag (for example only tagged VMs which belong to vSphere Users without permission to delete snapshots).
Choose Next.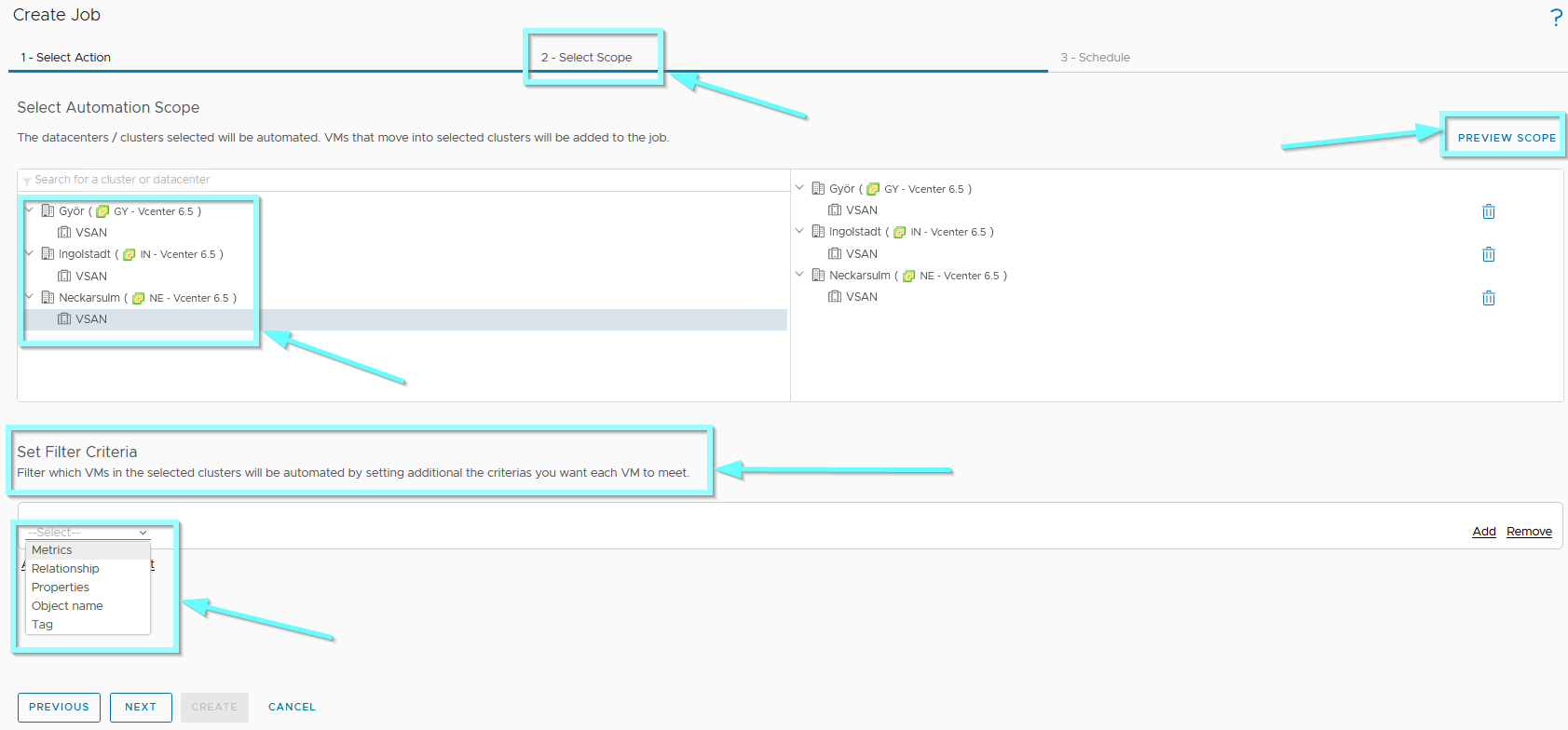 Under the Schedule choose your Start Date, Start Time, Time Zone, Recurrence, and Run Until. You can also choose to receive updates on Job vie Email.
My settings below show that my Job will run weekly on Sunday at 12 AM CET (GMT +01:00) indefinitely, so no end date configured.
When configured as it suits your needs click Create.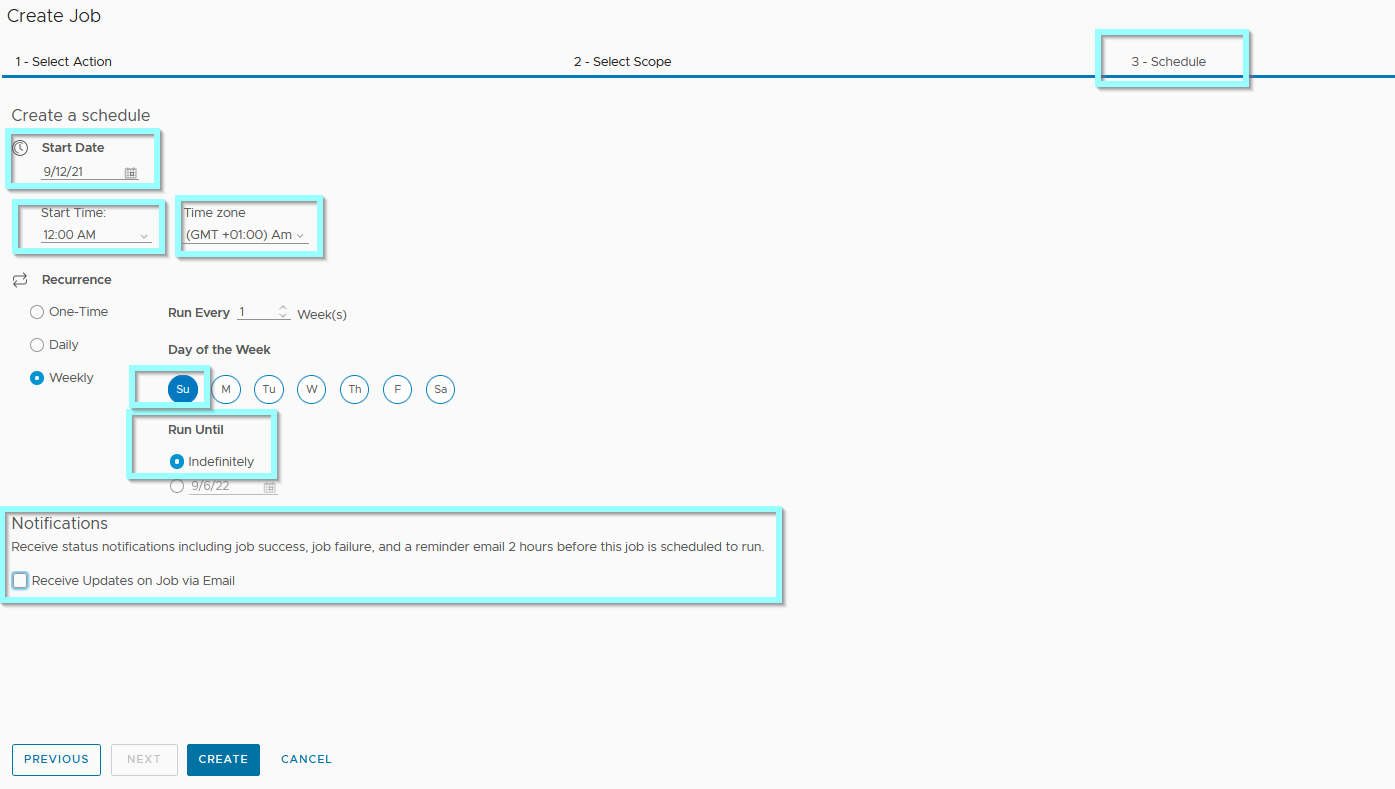 You can check whether your Job was successful or how many VM Snapshots were deleted if you click on the History in Automation Central. There will be listed time and which VM and Cluster were affected as well as a Storage size and cost savings.